We knew before our recent visit to The Katingan Mentaya Project in Indonesia (home to For Peat's Sake on our platform) that the impact of carbon finance on this region and its people was significant, but once we were there, the true magnitude of this project's benefits began to sink in.
Palm oil production, acacia conversion, illegal logging, and hunting threaten Indonesia's peatlands, which comprise nearly 40 percent of the world's tropical peatlands. Worldwide, peat soils contain more than 600 gigatonnes of sequestered carbon, which represents nearly 44% of all soil carbon — and exceeds the carbon stored in all other vegetation types, including all of the forests on Earth. As such, damaged peatlands are a major source of greenhouse gas emissions, responsible for almost 5% of global anthropogenic CO2 emissions.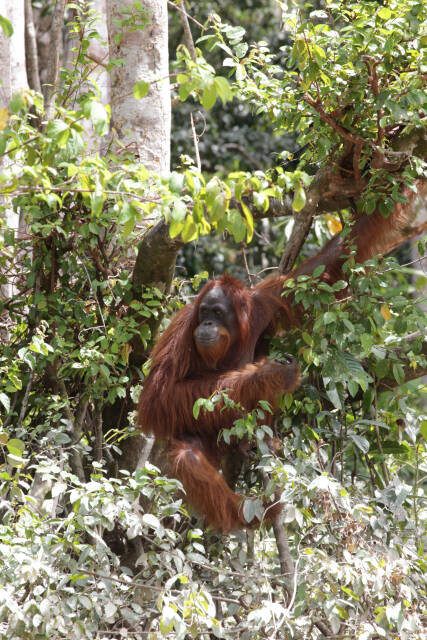 This project specifically protects 157,000 hectares of the peat swamp ecosystem (home of one of the largest remaining intact peat swamp forests in Indonesia), from conversion to acacia forests, which would then be clear-cut to make paper. Thanks to the climate finance generated by this project and the hard work of the local communities, we're able to help avoid the emissions of 7.5 million tonnes of CO2e each year, for a total of 447 million tonnes over the 60-year project period.
Additionally, as peatland forests hold many times more carbon than a typical tropical forest, most of it below ground, the carbon they contain is especially resilient to wildfire and other natural disasters. Some of the oldest peat found in this project area has been estimated to be roughly 27,000 years old, so provided that the land remains protected from landscape conversion and is effectively managed, it can keep that carbon in the ground, where it belongs.
While the area is more resilient than your average forest to disaster, the threat of deep burning peat fires does remain the primary natural threat to this project's success — which is why fire prevention and planting additional trees are the main focus for nearly 400 community members receiving financial support from this project, with salaries averaging 50% over the minimum wage.
But it's not simply employment opportunities that increase while this project is reducing carbon emissions — funds generated by this project are also used to improve public health infrastructure, increased sanitation, and additional fire prevention measures. It also increases vocational opportunities for women in the form of microfinance loans for small business development with training and finance opportunities and a Community Investment Fund.
Initially, local men took the lead on managing the microfinance program, and after a few initial logistical and operational hiccups, they were quickly pushed out of their positions by local women. Since this peaceful exchange of power, these women have done a stellar job ramping this program up to over 1000 microfinance loans to help community members set up household-based micro businesses.
The presence of legitimate business opportunities provided by carbon finance has also done wonders to reduce risks to the success of the project. Activities like illegal logging and poaching simply no longer have the appeal they once did thanks to the presence of honest, sustainable, steady opportunities for income.
We spoke with a former illegal logger during our latest visit, who has taken on new employment in a forest nursery. He's now tasked with protecting, preserving, and populating large portions of the very same forest he used to cut down, and he's not the only one who's woken up and smelled the peat. Six former poachers in the area are also now working together in a nursery, where they currently grow rubber and rambutan seedlings. Project management has established a demo garden to learn what high value crops can grow well in small holder farms with peat based soils. But crop type isn't the only expansion they have on the horizon — they're looking to expand the nursery and give other former poachers and loggers an opportunity for a new livelihood.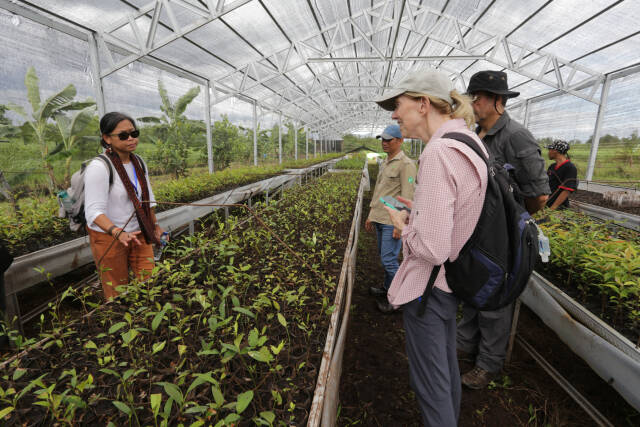 Projects like this are the epitome of Carbon Done Correctly. Their commitment to science means that the planet benefits, and their appreciation of The Good on the Ground means that people benefit as well. Climate finance and climate action can truly do some amazing things.