Founders' Letter
Every day Cool Effect asks each of us to save the planet one small step at a time. Today, we want to take a moment to say thank you for your support in turning that one small step into a big one !
Your support of Cool Effect has meant the world to us. Some of you may be new to our organization; others have been with us since day one – and every single member of our community has been vital to our mission.
When we officially launched Cool Effect at the Paris COP in 2015, we sought out to change the conversation surrounding climate change and carbon credits with transparency and scientific review. Just like the Butterfly Effect, we know small actions taken together can have a larger ripple effect.
Good planets are hard to come by
The inspiration from a small cookstove project in Honduras has led to a platform with 15 projects around the globe, a community of 500K+ members, and individuals and businesses that have shown tremendous support to help us hit this monumental milestone.
Thank you once again for reducing emissions and noticing how the climate crisis is impacting the health and economy in communities all over the world. As exciting as it is, we need your help to reduce the next million even faster. Please invite a friend, colleague or family member to join us at Cool Effect, because together, we can do it!
Thank you,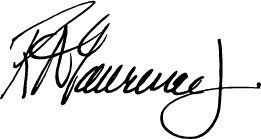 Dee and Richard Lawrence
Founders