Visiting our project which has built more than 130,000 clean stoves.
We pride ourselves on doing carbon correctly. Our scientists have independently vetted over 1,000 projects to find the ones you see on this site. We've included everything you might want to know—the price, the science, the challenges the project faces along with its benefits. We also routinely answer questions about these projects from scientists and non-scientists alike. We present all this information as clearly and transparently as possible. For example, we let you know that 90.13% goes directly to the projects and then give you the breakdown of our 9.87% fee. When you support a project, we'll get back to you with interesting updates so you can see where your money has gone. Cool Effect is good for the planet and good for you.
We thank you for joining us in our growing community to help save the planet, one small step at a time.
Sincerely,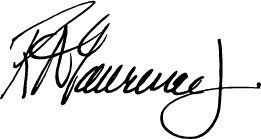 Dee and Richard Lawrence
Founders