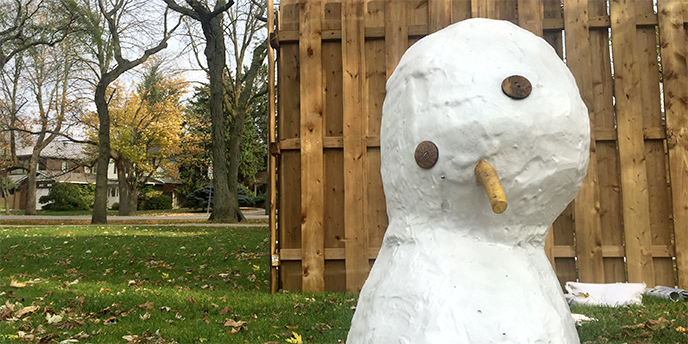 This is the new face of climate change. SaveOurSnowmen.org
ONE SERIOUSLY COOL AND CONCERTED EFFORT
Wow. Just, wow.
This past holiday has been truly amazing in the fight against climate change, and it wouldn't have been possible if it wasn't for our awesome community of people like yourself. The numbers speak for themselves, but let us just simply say, they're EPIC!
You've helped save over 150 snowmen, 40 snow-families, and 41 avalanches (a large group of snowmen).  Now, what does that mean in the real world? Well, we've benefitted many thousands of people in several different countries by removing over 818 tonnes
of CO2—that's the equivalent of stopping the consumption of 92,045 gallons of gasoline!
We could go on for days, but instead we invite you to check out the updates for each of the projects the Save Our Snowmen campaign (aka the Coollection) supports. This immensely positive impact has inspired millions, and we would love to share their stories with you.
Thank you from the bottom of our snowy hearts for your support,
Snowmen Everywhere and Team Cool Effect