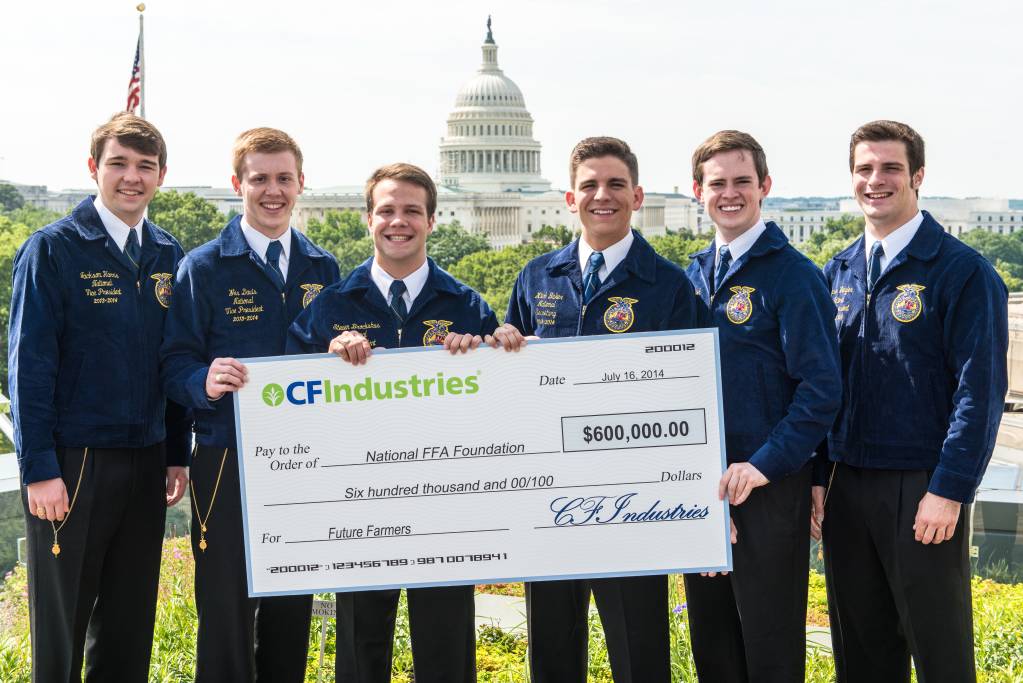 Supporting the environment through responsible farming. Yazoo City, Mississippi
A HEALTHY FUTURE WITH FERTILIZER
Fertilizer is perfect for growing the food we love to eat, but the N2O it releases into our atmosphere is increasing at a most alarming rate. You see, N2O is 310 times stronger than the already harmful CO2, and it's important to keep it from entering our air. Stopping these emissions is costly, but CF Industries, who runs this project, is committed to doing the right thing for our planet.
And what's more, they help support others to reduce their emissions. CF Industries donated $600,000 to the Future Farmers of America to help educate future farmers about reducing their environmental impact.
When forward-thinking businesses and local communities work together, great things can happen!
Thank you for supporting this project,
Team Cool Effect