Cool Effect Community Spotlight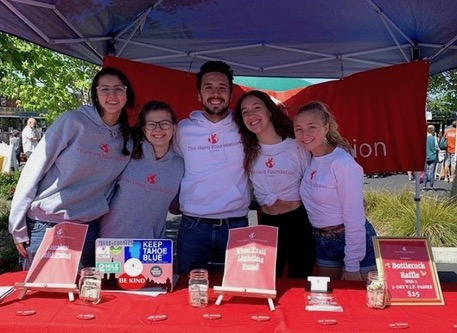 Q: Can you tell us a little bit about yourself?
A: I'm 20 years old. I grew up in Napa Valley, CA. I like playing music and acting. Non-profit work is a huge passion in my life.
Q: How did the Hero Foundation start?
A: In October of 2017, my hometown was struck by multiple wildfires. The tragedy really brought the community together. It was a scary and shocking time for us all. We didn't have power or much contact with others. It was during this time that I proposed the idea of a foundation to support local issues to a few friends. They embraced it and we kicked things off. From there we started volunteering at different evacuation centers all over town. We delivered supplies, started fundraisers, and spread the word to generate funds for rebuilding. It started as a wildfire relief effort and it's just grown from there.
Q: It's great that you are enlisting young people in your efforts. Can you tell us how that came about?
A: When I was a little kid, I knew I wanted to do something that could save the world. And as I got older, I realized that groups are more powerful than individuals. My goal is to do my part, and I try to surround myself with people who are like minded. So when it came time for me to ask people to jump into action, it was a very easy pitch. And we've enlisted so many other people with the same goals and passions. Napa is a very caring community. The locals are amazing and no one really hesitates when it comes to lending a helping hand.
Q: Your foundation doesn't just focus on climate change. You raise money for multiple issues and causes. Can you tell us about some of those projects?
A: The project that's at the forefront at the moment is a memorial for a young Napa resident who lost her life in the Thousand Oaks shooting. Her name is Alaina Housely. She was very well loved in Napa and her loss was heartbreaking. We spoke with Congressman Mike Thompson, the Housely family, and other community members and decided to build a memorial in her honor at a local field, as she loved to play soccer. We also leverage concerts as fundraising opportunities, so we are hosting a concert as well as a walk to generate funds for mental health issues, specifically OCD.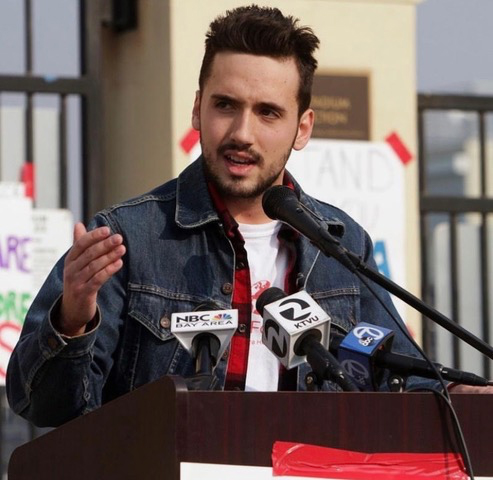 Q: How did you learn about Cool Effect?
A: When we were planning Junefest 2019, our annual charity music festival, we picked a problem that the community deemed to be the most pressing. Climate change was the clear choice. We looked at a number of nonprofits in the area, and the one that aligned most closely with our beliefs was Cool Effect. We liked how you were a project-based organization funding specific needs. We looked through your site and saw that not only did you have projects here in the US, but all over the world. Looking through your site and social media, it was easy to see that you had great passion, which is very important to us.
Q: You all have a large team. How has your growth impacted your work?
A: We started off as a team of 3, and now we're going to be pushing 30 soon. The growth has allowed us to focus on multiple projects at the same time while still providing the same degree of focus and dedication to each project. We can take on more projects that people in Napa deem to be really important. We have a phenomenal team.
Q: Can you tell us more about the team?
A: Originally it was just me and two other founders. We all went to different high schools but were friends. Over time, we added members across every high school in the county. We even have members from the local college. It's great because it gets all the schools involved. Right now, I'm in college, but the majority of our team is in high school.
Q: The fires were the impetus to start the Hero Foundation, and we know these megafires are a result of climate change. Did you all have friends and family who were impacted directly? How have you seen climate change impact your community?
A: Climate change is something that's definitely taken a toll on California and beyond. It's tough to see. People my age are well aware of the issue and what's at stake, and we're willing to do what we need to do to help fix things. Regarding the fires, we all knew people who were impacted. I didn't personally know anyone who lost their life, but I know many people who lost their homes and had to find other places to stay.
Q: What message do you want to get across about the Hero Foundation?
A: The idea for the Hero Foundation stemmed from the realization that the world has so much suffering and injustice, and working on these issues in our own backyard is a good first step. We as a team agreed that the world needs more heroes. The issues can't be more serious. This is our job now. We don't have time to worry about who's making the most money; About who has the nicest car; About who looks the best. None of that is important anymore. We have to work together because the world needs us. We need everyone to pitch in. I do believe in our ability as a collective to do our part in saving the world.