A Breath of Fresh Air
Moving Forward, No Matter What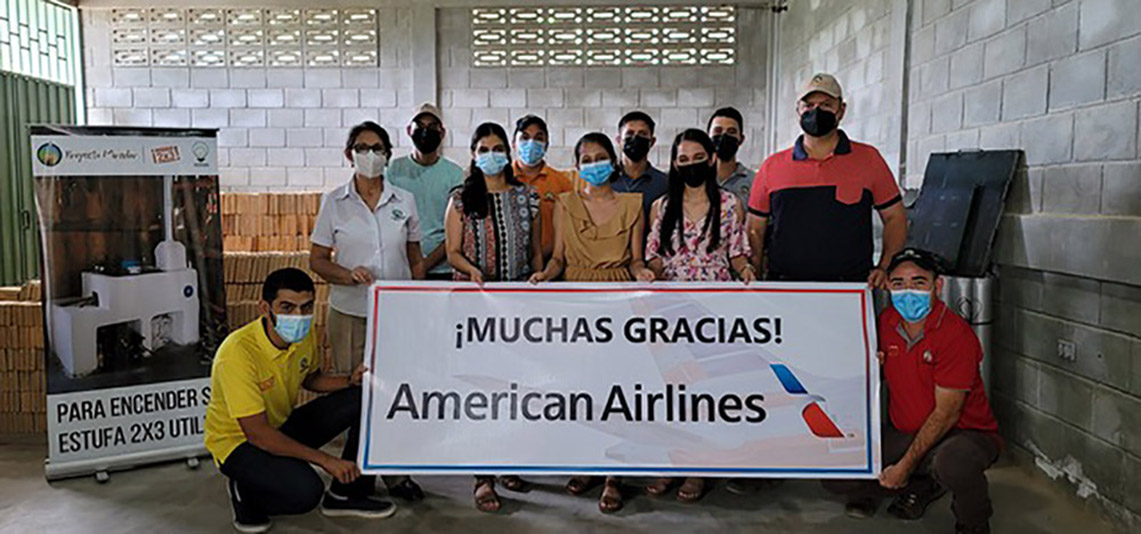 Proyecto Mirador, a clean cookstoves project that has collectively reduced more than 2 million metric tonnes of carbon emissions — and who, even in spite of COVID shutdowns, were able to celebrate their 215,000th clean cookstove installation this year!
The pandemic may have temporarily reduced carbon emissions, but it didn't stop climate change — not by a long shot. Our "Breath of Fresh Air" Project continued its relentless work despite the obstacles created by COVID-19. Thanks to their tireless efforts and your financial support, they were able to help install their 215,000th clean-burning cookstove, bringing the grand total of those impacted by this program to over 875,000 people!
Why is this such a big deal?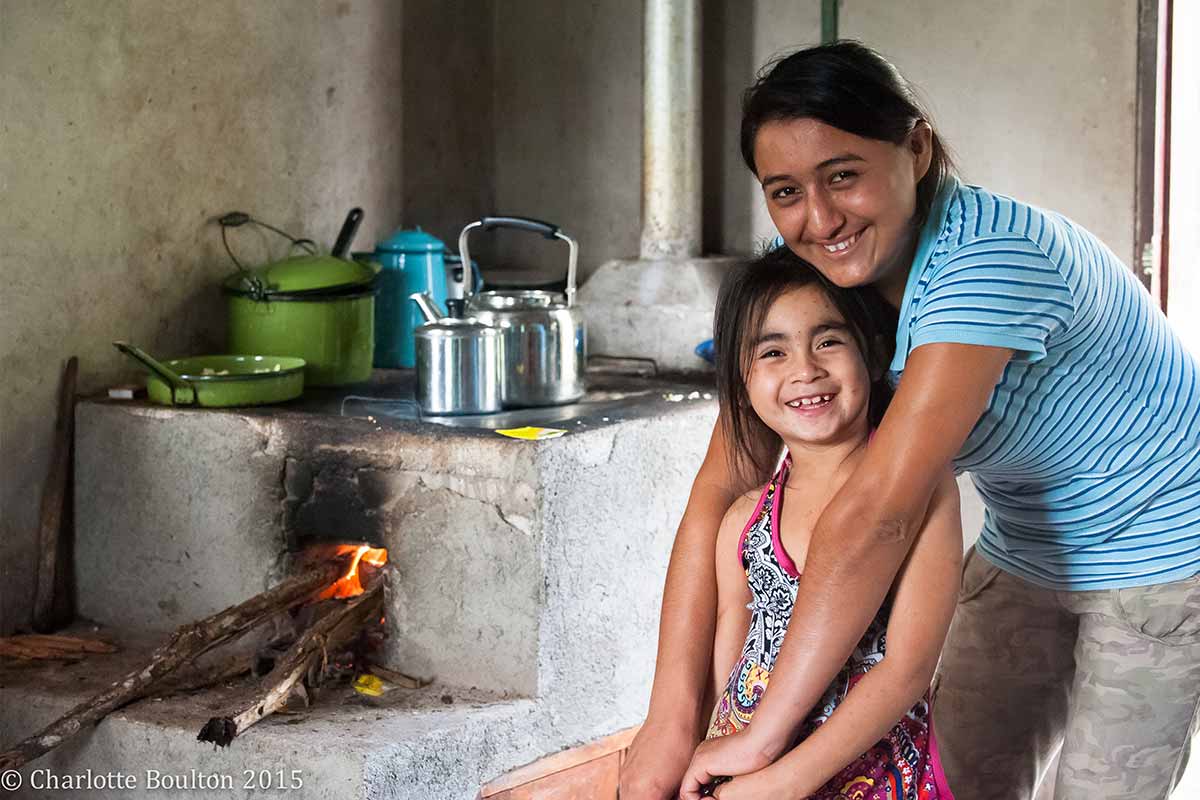 Over 3 billion people, or close to two-fifths of the world's population, cook their food on open fires using fuels like wood, biomass, or coal as fuel. This way of cooking may be traditional, but it also releases tremendous amounts of methane and CO2 — some studies show that burning wood fuel in this manner is responsible for approximately 2% of global CO2 emissions.
By installing clean cookstoves in local homes, this project has already reduced more than 2 million metric tonnes of CO2, protected ~5-9 trees per year (per stove), and helped reduce but it's not just the planet that sees the benefits. Globally, poor indoor air quality leads to 4.3 million premature deaths per year, with poorly ventilated residential cookstoves thought to be responsible for up to half a million of those.
So even though just a scant 0.3% of the Honduran population has had access to a vaccine and the country is still recovering from 2 back to back Cat 4 hurricanes, the team at Mirador hasn't slowed or shut down — they've moved forward.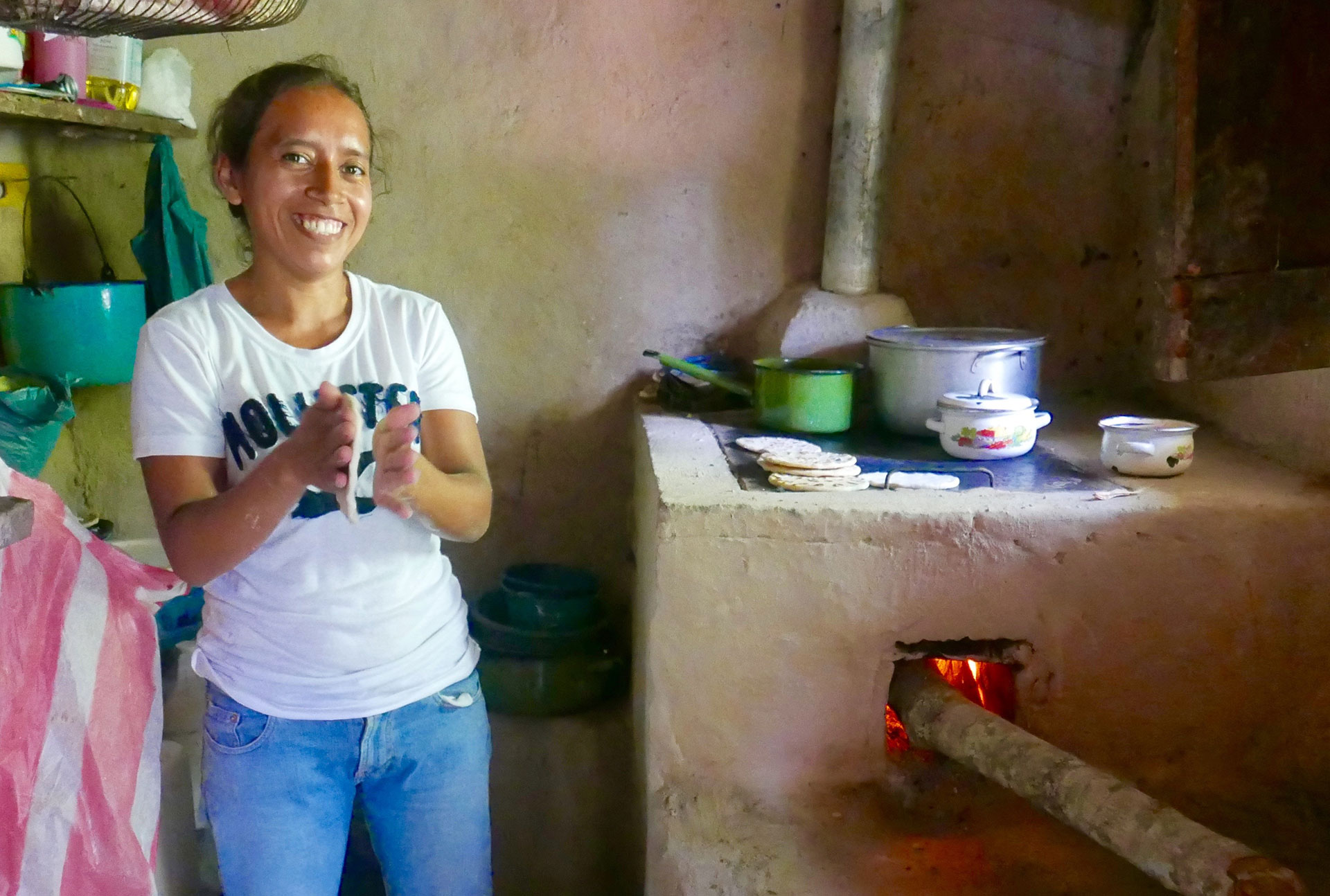 Financial support like yours has enabled the team to remain masked up, in the field each day, and helped them establish a regular testing program to better ensure employee safety.
This also means that team members like Engineer Rafael Mendoza have been able to continue their expansion efforts, helping move this project into neighboring countries like Guatemala and Nicaragua. Due to his efforts, Mirador has an operational guide, established contacts in local governments, trained construction teams and secured suppliers to make the necessary stove parts. Every new stove installed and every tonne of CO2 reduced is a testament to the Mirador team's hard work and your continued support.
But the project isn't just getting bigger. Thanks to you, it's getting smarter. Reniery Rodriguez leads the Mirador tech department, where he uses Salesforce's Einstein A.I. to optimize stove installation and maintenance, allowing the team to save both money and time. This also reduces the amount of home visits and evaluations necessary for the team, another innovative reason why they were able to keep their momentum in spite of the rest of the world shutting down.
We're continuously in awe of the Proyecto Mirador team — their mix of dedication, passion, know-how, and commitment have enabled them to tackle 2020's adversity and continue to bring cleaner, healthier, tree-saving solutions to rural Honduran families.
And they couldn't have done it without your help.
Thank you for being a part of the team.