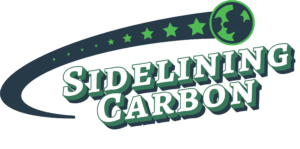 Now Your Team Can Sideline Carbon Too!
Whether your team is flying, driving or both, you can offset your carbon emissions. Your donation will go to The Nature Conservancy forestry projects in Tennessee and Pennsylvania.
Join us for a carbon free world. Thank you for being a fan of the planet.
Know your tonnes and prefer an invoice? Write to us Business@cooleffect.org
Offset Air Travel
Enter Team Tonnes
Offset Coach or Bus Emissions
Enter Team Tonnes
Where Does The Money Go?
Any carbon offset you purchase will be divided between these projects:
90%+ Directly to Projects


More than 90% of each dollar you donate goes directly to helping our projects, with a small fee of only 9.87% to help us cover payment processing, research and scientific documentation, and possible registration fees.
Here's a breakdown:
1.5% Research Fee
2–4% Payment Processing Fee
Registry Fee (where applicable)
Remainder for Cool Effect Administration Fee
Who is Cool Effect?
Cool Effect is a 501(c)3 nonprofit. We work with the world's best carbon-reducing projects, giving people an easy way to effectively fight climate change. Combining science and pricing transparency, our approach allows individuals to verifiably reduce carbon emissions and help transform communities around the world.