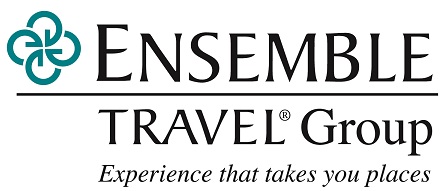 Through our network of 850 member travel agencies, Ensemble Travel Group helps thousands of travelers build exciting travel itineraries to explore the world. We believe travel helps build cultural bridges and delivers life-changing and enriching experiences. We also understand it impacts our environment.
As a result, we have partnered with Cool Effect to educate our travelers and provide an opportunity to purchase carbon credits to offset flight emissions. Our customers' offsets go toward supporting a grassroots project in Brazil—protecting 35,000 hectares of forest from deforestation in the Amazon rainforest—that helps reduce greenhouse gases.
Total Travel Offset
$0.00
1 tonne = $3.30 USD
Where Does The Money Go?
Cool Effect is home to over a dozen projects around the globe, all working to reduce greenhouse gas emissions everyday.
Brazil
Jacundá Forest Reserve
This reserve intends to improve conservation of the rainforest while improving the lives of those who live there and whose livelihood depends on extraction of rubber.
Learn More
90%+ Directly to Projects


More than 90% of each dollar you donate goes directly to helping our projects, with a small fee of only 9.87% to help us cover credit charges, research, and possible registration fees.
Here's a breakdown:
1.5% Research Fee
2–4% Credit Card Fee
Registry Fee (where applicable)
Remainder for Cool Effect Administration Fee
Who is Cool Effect?
Cool Effect works with the world's best carbon-reducing projects, giving people an easy way to effectively fight climate change. Combining science and transparency, our approach allows individuals to verifiably reduce carbon emissions and help transform communities around the world.