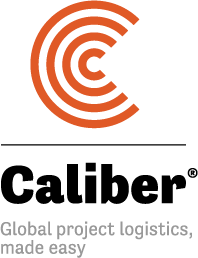 Committed to Minimizing Our Environmental Footprint and Inspiring Others to Follow
We have always believed that Caliber.global can – and should – have a positive impact on its direct environment; one project, one purchase order and one shipment at a time. Managing the non-merchandise supply chain for several Fortune 500 brands, Caliber supplies materials for thousands of retail, hospitality and F&B projects (new builds, renovations) annually, around the world.
We are committed to reducing our industry's environmental impact worldwide and hence are proud to partner with Cool Effect, helping our customers to offset their logistics' CO2 impact.
Together, our vision is to inspire our customers, suppliers, employees and key partners to drive a positive change across the entire transportation and logistics industry.
90%+ Directly to Projects


More than 90% of each dollar you donate goes directly to helping our projects, with a small fee of only 9.87% to help us cover credit charges, research, and possible registration fees.
Here's a breakdown:
1.5% Research Fee
2–4% Credit Card Fee
Registry Fee (where applicable)
Remainder for Cool Effect Administration Fee
Who is Cool Effect?
Cool Effect works with the world's best carbon-reducing projects, giving people an easy way to effectively fight climate change. Combining science and transparency, our approach allows individuals to verifiably reduce carbon emissions and help transform communities around the world.